Airtel Digital TV

REVIEWS & RATINGS

Showing Last 20 Reviews, See All Airtel Digital TV Reviews
Airtel Digital TV

Information

Airtel digital TV is an Indian direct broadcast satellite service provider owned and operated by Bharti Airtel. Airtel has total of 315 Channels and Services including 14 HD channels. Airtel DTH also provides Airtel Digital TV Recorder, Airtel Digital TV [HD], Airtel Digital TV [HD] Recorder. Airtel Digital TV on Oct. 2010 launched a new way for people to enjoy live TV on the move, in form of in-bus entertainment. A multi TV screen Mobile Vehicle DTH solution with installation of its connections in RSTC Super Luxury Volvo buses plying on Delhi - Jaipur Highway. Airtel Digital TV also Lunched HD DVR with 3D.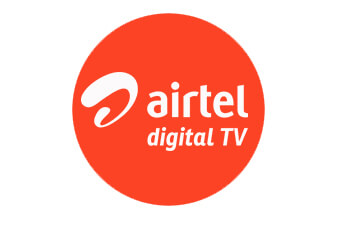 Komparify helps you compare and choose the right Airtel Digital TV DTH Set Top Box (Setup Box) + plan. Search for Airtel Digital TV DTH packages with channels that you really watch.
Pay using a Credit Card, Debit Card or Netbanking. COD is Available for Selected pincodes. Get fast delivery and Installation across all parts of India.
Use Komparify.com to get the best Airtel Digital TV connection in Jalandhar. Find the best prices and know of all the relevant charges. The cost of Airtel Digital TV DTH is lowest only on Komparify.com. Shop for Airtel Digital TV DTH online and get the Best Offers in Jalandhar. Purchase online and get lightning quick Installation to any part of Jalandhar.
About Jalandhar ( Jalandhar )
Jalandhar (Punjabi: ) is a city in Jalandhar District in the state of Punjab, India. It is located 144km northwest of the state capital, Chandigarh. It was known as Prasthala at the time of the Mahabharta and as Jullundur in British times. Jalandhar is another name of Lord Shiva. Jalandhar and Multan are the oldest surviving cities of the Punjab region, with historical references as far back as A.D. 100. The Jalandhar Doab (the region surrounding the city between the Beas and Sutlej rivers) also marked the easternmost territory of the empire of Alexander the Great. He erected giant altars in this area to mark the eastern most extent of his empire and also founded a city named Alexandria in the vicinity and left many Macedonian veterans there. In the 7th century, when the famous Chinese traveller and pilgrim Hiuen Tsang visited India during the reign of Harsha Vardhana, the Kingdom of Jalandhara or Trigarta was under the rule of Raja Utito (whom Alexander Cunningham identifies...