Airtel Digital TV

REVIEWS & RATINGS

Showing Last 20 Reviews, See All Airtel Digital TV Reviews
Airtel Digital TV

Information

Airtel digital TV is an Indian direct broadcast satellite service provider owned and operated by Bharti Airtel. Airtel has total of 315 Channels and Services including 14 HD channels. Airtel DTH also provides Airtel Digital TV Recorder, Airtel Digital TV [HD], Airtel Digital TV [HD] Recorder. Airtel Digital TV on Oct. 2010 launched a new way for people to enjoy live TV on the move, in form of in-bus entertainment. A multi TV screen Mobile Vehicle DTH solution with installation of its connections in RSTC Super Luxury Volvo buses plying on Delhi - Jaipur Highway. Airtel Digital TV also Lunched HD DVR with 3D.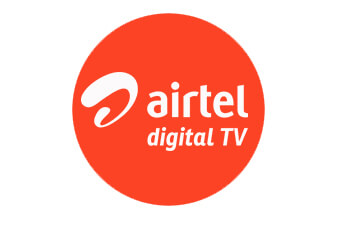 Komparify helps you compare and choose the right Airtel Digital TV DTH Set Top Box (Setup Box) + plan. Search for Airtel Digital TV DTH packages with channels that you really watch.
Pay using a Credit Card, Debit Card or Netbanking. COD is Available for Selected pincodes. Get fast delivery and Installation across all parts of India.
Use Komparify.com to get the best Airtel Digital TV connection in Kokrajhar. Find the best prices and know of all the relevant charges. The cost of Airtel Digital TV DTH is lowest only on Komparify.com. Shop for Airtel Digital TV DTH online and get the Best Offers in Kokrajhar. Purchase online and get lightning quick Installation to any part of Kokrajhar.
About Kokrajhar
Kokrajhar (Assamese: ) is a city in Bodoland Territorial Council, Assam, one of the North East States and territories of India. Kokrajhar city is located along the bank of Gourang River. The North East Indian Railways divides the city into two sides, north and the south. Kokrajhar city is the headquarters of Kokrajhar district and the Bodoland Territorial Council (BTC). Kokrajhar is located at 2624N 9016E / 26.4N 90.27E / 26.4; 90.27. It has an average elevation of 38metres (124feet). Once Kokrajhar was a part of greater Goalpara District. The then Goalpara District consisted of Kokrajhar, Bongagaigaon, Dhubri and present Goalpara District. It was then a part of the Bijni Kingdom, ruled by then Koch Rjbongshi kings. Bijni Kingdom and Biddapur Kingdom (Maharaja Ajit Narayan Dev) were part of the Kamatapur Kingdom, also known as Koch Kingdom, ruled by then Koch Rajbongshi kings HH Maharaja Narayan, HH Maharaja Jagdipendra Narayan, HH Maharaja Nipendra Narayan and many...